ZettaScale's Data Distribution Service (DDS) provides real-time data connectivity for Lely's robotic milking system.
The Client
Lely is an international agriculture business dedicated to developing innovative solutions for the dairy industry. Based in the Netherlands, Lely has been at the forefront of milking technology since its inception. They have introduced new innovations, such as cow-monitoring systems, to optimise milk production and the calving processes to promote healthier cows.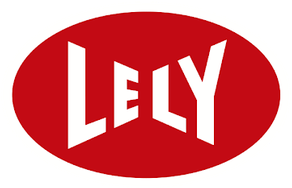 The Lely Astronaut is a robotic system that milks and feeds dairy cattle while monitoring the cow's health. The system also examines the quantity and quality of milk and, if necessary, separates milk that's been identified as contaminated or fails to meet the quality standard.
"Because of our constant drive to innovate, we have been able to introduce a range of ground-breaking products to the market, which really changed the lives of farmers. After an extensive evaluation, ZettaScale was our clear partner of choice. ZettaScape's DDS will provide our systems with efficient, secure and interoperable real-time data sharing."
The Challenge
The Lely Astronaut contains a multitude of moving parts. In addition to the systems required to feed, milk, and monitor the cow's health and milk quality and quantity, the system manages an abundance of data. For example, a transmitter enables the system to identify each cow via a unique number, and an online management system maintains specific records for each.
The Lely robotic system uses these records to oversee the milking and feeding of a cow when it enters the milking robot. Connecting the entire system quickly becomes a challenge. Each individual component must talk to the rest, allowing the Lely Astronaut to perform seamlessly in real-world settings.
The Solution
ZettaScale's DDS was up to the challenge. The implementation offered Lely a number of benefits and capabilities that other middleware technologies simply couldn't. This includes:
automatic discovery,

shared memory architecture,

a configurable quality of service (QoS) framework.
Additionally, the Zetta Platform enhances ZettaScale's DDS to provide Lely with the flexibility to plug in any type of device and network with commonly used operating systems and programming languages for wider applicability.
This is essential for users that want to expand their system's capabilities. For Lely, the Zetta Platform provides unparalleled support for standalone milking robots, robot swarms and for internet-scale monitoring and teleoperation. Robots developed in the future will be able to seamlessly collaborate with the current ones—alleviating a common concern that arises in robotics use cases.
Because the Zetta Platform improves what the Lely Astronaut's control and monitoring systems can do, the solution enhances users' ability to access important data– from anywhere – and make informed, real-time decisions easily. In addition to these benefits, Lely also saved their developers time on platform maintenance and decreased the company's overall time-to-market.
In conclusion, by using the ZettaScale technology, Lely succeeded to:
Achieve real-time monitoring to enhance informed decision making

Decreased time-to-market

Scalable architecture (can add as many robots as they need)

Reduced cost of platform maintenance

Improved capabilities of control & monitoring systems

Reduced cost and time for developers
The agriculture company can continue to grow knowing that ZettaScale's communication technology will grow along with them.

Our company's mission is to bring every connected human and device the unconstrained freedom to communicate, compute and store — anywhere, at any scale, efficiently and securely!
Get in Touch
To learn more about what our technology can do for you, visit our Zetta Platform page or get in touch with our team today.