Treasure Hunt with ZettaScale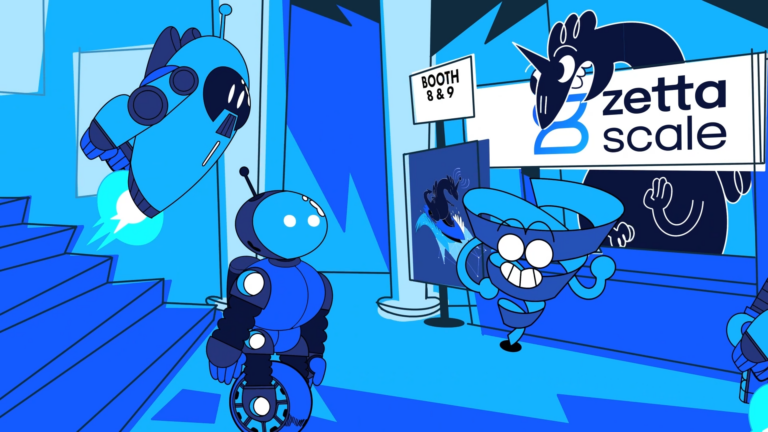 We're happy to see you here and ready to play!
Our team at the booth is formed of (from top left to right):
Angelo Corsaro, our CEO & CTO (

LinkedIn

)

Julien Enoch, Senior Solution Architect (

LinkedIn

)

Steven Palma, Software Engineer (

LinkedIn

)

Luca Cminardi, Head of Technology (

LinkedIn

)

 
If you have any questions about the Treasure Hunt or our products, don't hesitate to ask us directly.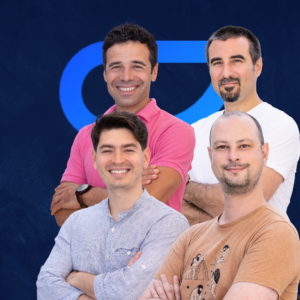 The rules are simple:
Pick a card and do the challenge.

Post a photo or video (as indicated on the card) on Twitter

@zettascaletech, LinkedIn @ZettaScale Technology or Discord (in z-news

) as proof that you did it. Be sure to tag us, so we can check it.
That's it!
If you're among the first 10 people today to do the challenge and be back at our booth (show us where you posted and tagged us), you win a Zetta t-shirt and a mug.

At the end of October, we'll check all the entries and pick 5 winners at random. We'll ship you a box with a custom Zetta jersey (like our team at the booth is wearing) and our full collection of Zetta merchandise, including a mug, socks, keyring and an agenda. If you won, we'll reach out to you through social media to get your details at the end of October.
If you want to learn more about us...
Our mission at ZettaScale is to bring every connected human and device the unconstrained freedom to communicate, compute and store — anywhere, at any scale, efficiently and securely!
How do we do this? Through our newly launched Zetta Platform, which is powered by Zenoh. You can learn more about Zetta by watching our webinars and demo below. 
Join our team as we walk through real-world scenarios, showcase Zenoh's integration with various robotic systems, demonstrate real-time data streaming, and unveil how Zetta Platform is shaping the future of robotic communication.
Zenoh is a powerful, versatile, scalable, and secure communication protocol that can be used to communicate between devices of all types, from microcontrollers to the cloud. It is designed to be the most efficient communication protocol for robotics, automotive and IoT applications.
If you're curious about Zenoh's 70Gbps speed and 7us latency, check out our white papers and studies on
LinkedIn
.